Welcome to Happy Wife Content Husband Marriage website, this site is designed to strengthen broken marriages as well as fortify relationships that are thriving but could still use some additional reinforcement.
God has inspired Pastor Marilyn Fenderson to spiritually build, restore and revive marriages through the revelation knowledge of God's infallible word and the direction of the Holy Spirit. Thus encouraging married couples to keep God as the nucleus of their relationships as well as enjoy one another and try different adventures as you go through your life journey together. When a marriage is firing on all cylinders it creates fireworks in the relationship that sparkle for a lifetime.

Ecclesiastes 4:9-12 (NIV) says 9 Two are better than one, because they have a good return for their labor: 10 If either of them falls down, one can help the other up. But pity anyone who falls and has no one to help them up. 11 Also, if two lie down together, they will keep warm. But how can one keep warm alone? 12 Though one may be overpowered, two can defend themselves. A cord of three strands is not quickly broken.
Which means, two are much stronger than one when it comes to standing up and fighting through the difficult times. Therefore the reward is much greater than the struggle. You are bound by a holy and sacred covenant that is blessed by God and cannot be unraveled as long as God is the strand that ties it together. Where two are closely united with the love of Christ, the cord of three strands, which is you, your spouse and God, is not easily broken.
One Flesh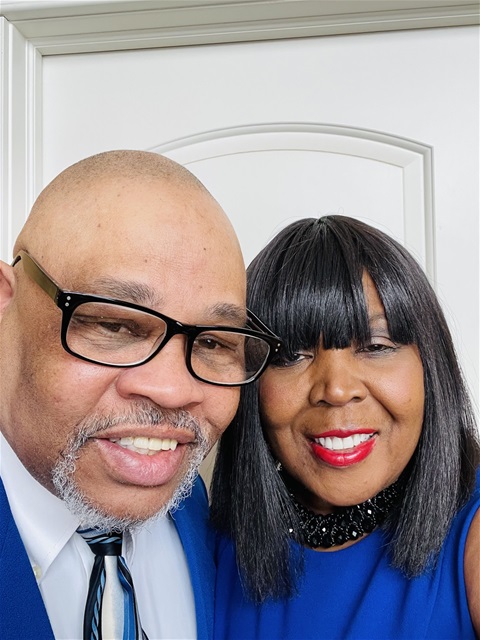 Being One Flesh means you are no longer two separate individuals but one couple who has been joined together through the holy covenant of marriage. Through your union, you then become one in love, one in respect, one in mind, one in finances, one in spirit and most important of one in God.
A marriage that is connected through a mutual love for God can weather any storm. God's protection will cover your union and nothing will be able to tear it apart due to your close bond.
Genesis 2;24 states "Therefore a man shall leave his father and his mother and hold fast to his wife, and they shall become one flesh."
This means to place your spouse in higher esteem than your parents and not allow family members to pry into your marital business or affairs because it will cause serious problems in your marriage. When you give family the freedom to run your marriage, this definitley conflicts with the concept of leaving and cleaving because your marriage should be between you and your spouse, not between you, your spouse, mom, dad, brother or sister.
Never look to anyone else but your spouse to fill your emotional needs, don't forget that you are one flesh therefore you should possess the same feelings for one another. Remember to always pray as one and you will remain as one.
Love Has Everything To Do With It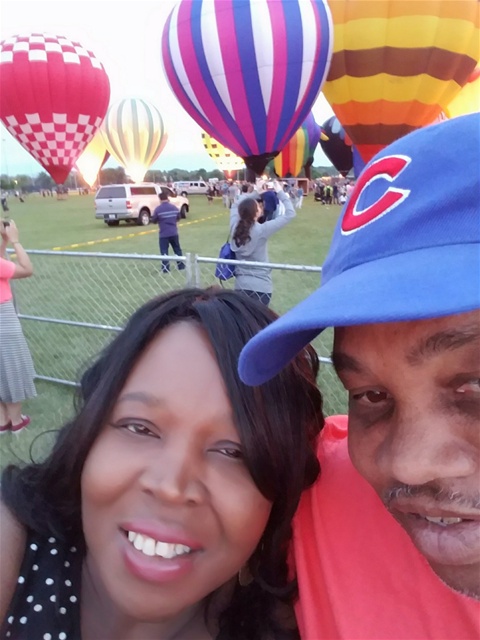 Webster defines love as a profoundly tender, passionate affection for another person. A feeling of warm personal attachment or deep affection, as for a spouse, parent, child, or friend.
Therefore, love has everthing to do with it and is essential to having a thriving marriage. Wives when your husband has that unconditional love for you, it makes you feel like the world owes you nothing. He will forsake all others to ensure you are cared for because you are the flesh of his flesh and the bone of his bones. You are no more two people, but are now one flesh and he should do his best to make sure no one comes between you.
When you're happy at home your entire family benefits from the joy and peacefulness that fills your humble abode. A happy wife is like having a large dripping hot fudge sundae with lots of macadamia nuts and whip cream on a hot summer day, delightful. Her husband is content with whatever she does and is proud to call her his wife.
He demonstrates his love for her by being patient and kind. He nevers keeps tally of her mistakes because she owns her truths. He understands her ability to discern the things that are not of God so that her territory won't be compromised. She loves and respects him and never lets him forget he's a man.
Her children look up to her because they know that she is a source of strength and protection. She's supportive of their needs and understands that they are only trying to find their way in life. Yet she encourages them to be all that God has ordained for them to be and allows them to spread their wings and fly.
Her friends admire her because they know that she has a strong sense of loyalty and respect for the friendship. She is that ear to listen and that shoulder to cry on when they need a confidant. They trust her because she is compassionate enough to feel their pain and honest enough to keep their secrets.
Yes, love has everything to do with it, because without love her light would never shine and you would never be able to see the God that dwells on the inside of her.
Mark 10:7-9 says 7 'For this reason a man will leave his father and mother and be united to his wife, 8 and the two will become one flesh.' So they are no longer two, but one flesh. 9 Therefore what God has joined together, let no one separate."
Love Is Patient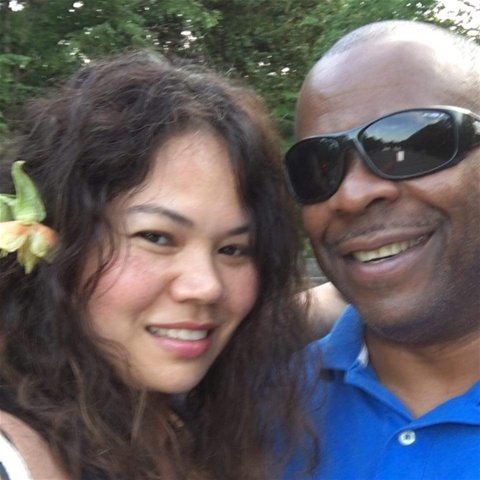 As married couples, we should strive to master the art of patience. The dictionary defines patience as "the quality of being patient, as the bearing of provocation, annoyance, misfortune, or pain, without complaint, loss of temper, irritation, or the like. 2. an ability or willingness to suppress restlessness or annoyance when confronted with delay:
We must learn to put up with each others shortcomings and stop getting annoyed if your spouse thinks differently or has a distinct point of view. Try to understand the others postion and see it as another way of considering the situation. Let them know that they matter, you may find that a different opinion can provide an alternative solution to the problem. It is always good to have a plan B when your plan A fails. You gain nothing by being confrontational or antagonistic because it only creates division and delays the destiny that God has planned for you.
So when you find yourself getting angry or impatient with your spouse, meditate on the scripture below. It will center you and bring you back to a place of love and understanding as well as remind you of their special qualities which drew you to them in the first place.
1 Corinthians 13:4 -8
4 Love is patient, love is kind. It does not envy, it does not boast, it is not proud.
5

It does not dishonor others, it is not self-seeking, it is not easily angered, it keeps no record of wrongs.
6

Love does not delight in evil but rejoices with the truth.
7

It always protects, always trusts, always hopes, always perseveres.
8

Love never fails. But where there are prophecies, they will cease; where there are tongues, they will be stilled; where there is knowledge, it will pass away.
What is a Soulmate?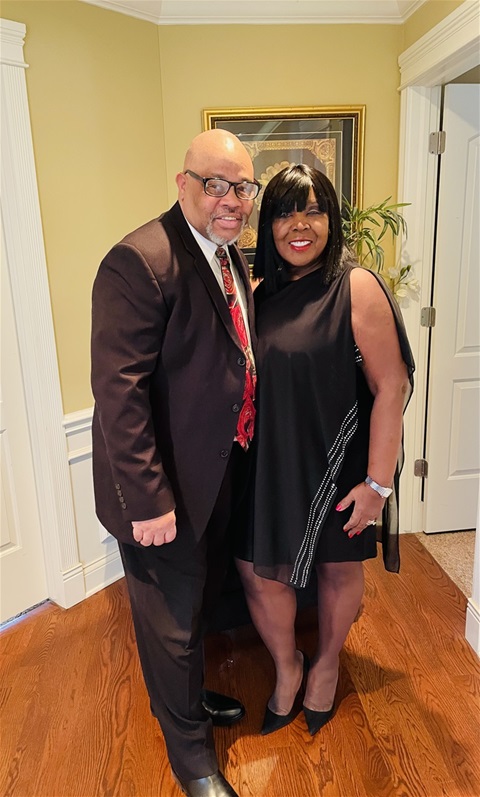 A person who cares about the well being of your soul. Someone with whom you have a spiritual connection with the moment you lay eyes on them. A connection so strong that you can pick them up in the spirit and just about know what they are thinking and how they feel.
Your soulmate is someone who understands you and has your best interest at heart and their connection brings you an inner peace that can't be explained. Your bond is so strong that when you are not around them there's an emptiness in your soul.
If you are ever blessed to find your true soul mate, hold on to the treasure that God has placed in your life and always be thankful for the adhesive of the Holy Spirit that holds your bond together. Always remember if he doesn't care about your soul, then he's not your soulmate.
Is The Honeymoon Over?
Is the honeymoon over? well it doesn't have to be. You've just gotten married and now you are adjusting to cohabitating with your significant other and their issues are beginning to work your nerves. Don't throw in the towel yet, I'm sure they're not too happy with the baggage that you bring to the marriage either.
Couples are often attracted to each other for the things they have in common but tend to ignore the things that they struggle with. This is the same person you dated or spent time with before you got married, the issues were always there, nothing changed, you just chose not to acknowledge them.
You must find balance in your relationship and come to terms with whatever issues you or your spouse struggle with. Seek God's guidance and wisdom on how to overcome your shortcomings. Learn to help each other through the difficult times, recognizing the natural ebb and flow of the relationship. Knowing that some days you will wake up passionately in love, and some days you may wake up hating each other. Just realize that trouble don't last always, God is working everything out for your good. Remember you took a vow to tough it out for better or worse.
Moreover, embrace the things that are different about each other because they can open up the door to new experiences for you and your spouse. Think about it, if you were alike you'd probably have a very mundane and boring relationship.
Why Some Marriage Last and Others Don't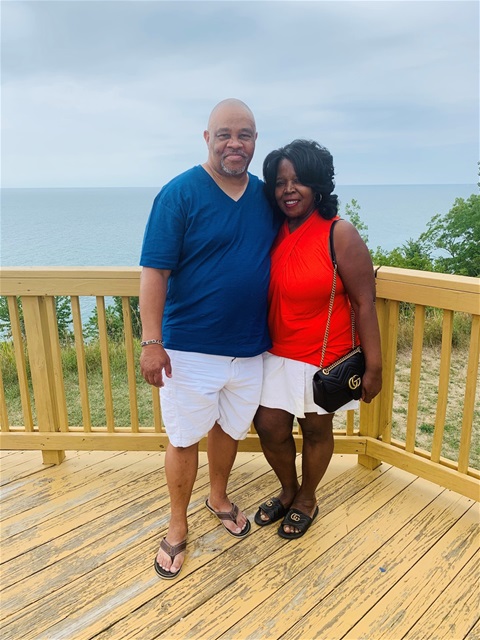 I'm sure this is something that most married couples think about. Will my marriage last? Why did my best friend's marriage last and mine didn't? What are the components that keep the marriage together? Let's explore a few:
1. God and Spirtual Unity - A shared relationship with God where you believe and respect your relationship as being a convenant that is ordained by his divine love. Praying together and knowing that when the two of you are walking in agreement, God is in the midst of your marriage. Understanding that your marriage is a relationship of three, never leave out God who is the glue that is essential in keeping it together.
2. Admiration - Successful couples have a mutual admiration for one another. Knowing who they are and respecting each other's differences. Realizing that you can't change who each other are but identifying ways to enhance who God has called each other to be. Holding one another is high esteem and putting no other before you except God.
3. Respect and Loyalty - Showing respect at all times and never letting anyone disrespect who God has united you with. Not allowing disrespectful behavior to fester and divide your allegiance to God. When your spouse is in alignment with who you are and respect your morals and values, you can withstand any test that threatens to create havoc in your relationship. Knowing that together you are more than conquers because of your loyalty and respect for the God in one another.
4. Shared dreams - When you embrace and support each other's dreams and become instrumental in helping those dreams come into fruition your marriage will continue to grow because of the time that you have invested in each other. Staying on the same page when it comes to how you want to live your lives together and scripting the plans for your future. Never expecting the other person to give up their dreams for your selfish reasons.
Remember a happy marriage begins when you marry the one you love and it blossoms when you love the one you marry. If your relationship lacks some of these qualities, it's time to do your work. Identify what needs to be fixed and work together to put steps in place that will get your marriage back on track. As long as God is in it, Love, Honor, Respect, Loyalty, Understanding and Admiration will follow. These are the fruits to having a successful marriage that will last until eternity.
Works of The Flesh in Marriages
Let's examine a few sins that are designed by the enemy to destroy marriages. These things are works of the flesh which can decimate your relationship if you don't allow the word of God to crucify your flesh and annihilate these ungodly desires.
Galatians 5:19 "Now the works of the flesh are manifest, which are these; adultery, fornication, uncleanness, lasciviousness,
1. Adultery is the first sin mentioned in Galatians 5:19 which demonstrates how significant it is. In God's sight marriage is a sacred covenant between man and women. Adultery turns that which is sacred into something that is defiled, demoralizing and unholy. It is not only an act of seeking sexual gratification outside of your marriage it is also having desires or lust for someone who is not your spouse. Matthew 5:27 – 28 says "You have heard that it was said, 'YOU SHALL NOT COMMIT ADULTERY'; 28. but I say to you that everyone who looks at a woman with lust for her has already committed adultery with her in his heart."
2. Fornication is a sin of sexual misconduct or sexual impurity that is usually acted upon outside of the marriage covenant. The bible also relates fornication to an abandoning of God or seeking after other Gods. If you look at it from this perspective, seeking after things or possessions that cause you to abandon God or making ungodly things your God will also destroy a marriage if you allow them to come before your relationship. 1 Corinthians 6:18 says"Flee fornication. Every sin that a man doeth is without the body; but he that committeth fornication sinneth against his own body.
4. Lasciviousness is the sin of having indecent and lewd sensual desires or interests in sexual or unnatural sexual acts. An interest in pornography of any kind or the desire to visit strip clubs or the solicitation of prostitutes is an example of lasciviousness. This will definitively cause strife in a marriage and jeopardize the trust that you work so hard to maintain. Ephesians 5:3 says 3 But among you there must not be even a hint of sexual immorality, or of any kind of impurity, or of greed, because these are improper for God's holy people
A Marriage Makeover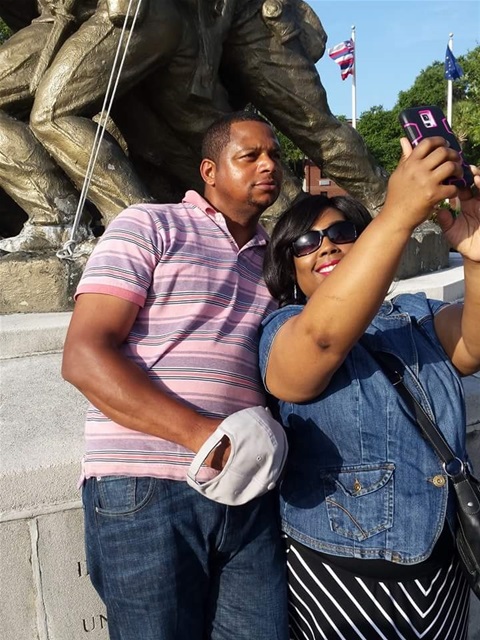 Do you need a marriage makeover?
People of today spend hundreds of dollars on enhancing their outer appearance. We spend money on the latest hair styles and haircuts. We buy wigs, toupees, hair weave to lengthen and thicken the hair, and even hair dye to wash away the gray.
We spent countless dollars on skin care and cosmetics. We all want smooth and wrinkle free skin. Some of us even go as far as botox injections to remove wrinkles, face lifts to tighten the skin and collagen injections for fuller lips.
We spent money getting our nails done. We get French, Sculptured, Gel set manicures and pedicures. Some even go as far as adorning their nails with glitter and rhinestones.
Don't let me get started on clothing, oh my goodness. We spend thousands on designer outfits. Elie Tahari, Jones New York, Anne Klein, Versace and Armani for the men who like to put their clothes on. Women, don't forget about the shoes and matching hand bag. You know a woman isn't really dressed unless her shoes and purse coordinate with her outfit.
But, tell me something, what since does it make to spend all this time and money perfecting yourselves, if your marriage is suffering. Why not put that same time, money and energy into perfectting your marriage.
Set aside a few days out of the week to spend quality time together, without the kids. Go on regular dates, or a nice stroll in the park or the lakefront and make sure you connect with one another by holding hands and playing footsy in the sand.
How about a nice Sunday drive or a stop at the neighborhood ice cream parlor for your favorite sundae. Leave each other love notes or cook your spouse their favorite meal. Go a step further and try out new gourmet recipes.
Curl up on the sofa together and watch your favorite movie or video. Go on a romantic getaway or a nice picnic in the park. Take an interest in your spouses favorite hobbies or work out at the gym together. How about getting a pedicure together or a couples massage.
Above all things, you must keep love and respect in your marriage and always cherish what you have. Honest and trust is another key ingredient that will keep the flames in your marriage burning.
However the most important component is God, the nucleus of any convenant relationship. Without him in the center there is nothing to bond you together. You may not have the perfect relationship but with God you can live a life of perfection in his will and ways. Always seek the word of God for wisdom and he will guide you on how to resolve whatever struggles your are going through.
1 Peter 3:1-7 (NIV)"Wives, in the same way be submissive to your husbands so that, if any of them do not believe the word, they may be won over without words by the behavior of their wives, when they see the purity and reverence of your lives. Your beauty should not come from outward adornment, such as braided hair and the wearing of gold and fine clothes. Instead, it should be that of your inner self, the unfading beauty of a gentle and quiet spirit, which is of great worth in God's sight. For this is the way the holy women of the past who put their hope in God used to make themselves beautiful. They were submissive to their own husbands, like Sarah, who obeyed Abraham and called him her master. You are her daughters if you do what is right and do not give way to fear".Husbands, in the same way be considerate as you live with your wives, and treat them with respect as the weaker partner and as heirs with you of the gracious gift of life, so that nothing will hinder your prayers.
The Power of Prayer In Your Marriage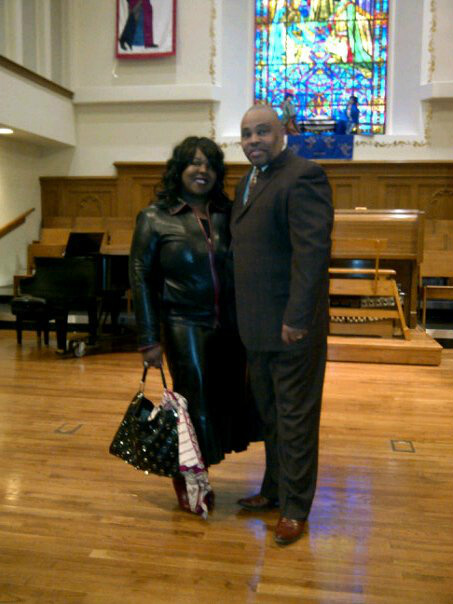 Prayer is essential not only in your christian walk but it is the key to having a faithful and committed marriage. I know this first hand because I've experienced differences of opinions, discontentment and disagreements in my marriage. When my husband and I decided to seek God's face in prayer to give us direction on the right decisons to make, it would always put us on one accord and place us back on unified ground.
We have incorporated prayer with one another and our children as a part of our day to day lifestyle. When you do this your marriage as well as your prayer life becomes much stronger, your faith goes to a higher level and you come to realize that with God's help you can overcome any obstacle and face them head on together. Your children will have a sense of conviction and direction on how to handle issues that they may be facing.
This may sound like a cliche but a family that Prays Together Stays Together. My husband and I have been married for over 20 years and I know that it is through prayer, love and respect for one another that we have been able to withstand the test of time and conquer our differences. We are walking in victory, we live a life filled with joy and we are looking forward to many more years of marriage. Through it all we know that our help comes from God and with him all things are possible.
Devote yourselves to prayer, being watchful and thankful. Colossians 4:2
Ten things that will make your wife happy

1. Treat her with love and respect

2. Make her feel wanted

3. Support her financially

4. Give her moral support and support her dreams

5. Buy gifts, send flowers and cards just because you love her

6. Be romantic, fix candlelight dinners, draw a nice bubble bath, give backrubs and foot messages

7. Treat her like a lady at all times. Open her door, pull out her chair.

8. Be a great father, spend time with the kids

9. Be a man of honor and integrity

10. Stay away from substances

Ten things that will make your husband content

1. Love and honor him

2. Make him feel needed

3. Cook regular meals

4. Sexual Passion when he wants it

5. Keep your home clean and comfortable

6. Learn to like sports and watch them with him

7. Suuport his dreams

8. Encourage him in tough times

9. Be a good listener and don't argue

10. Keep him lifted up in prayer
Rules for a Happy Marriage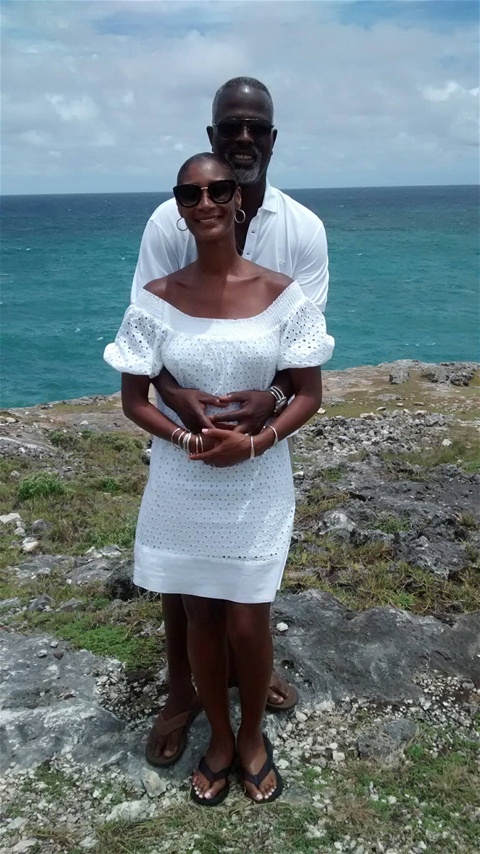 Worship and pray together always giving thanks for each other. Colossians 4:2 "Devote yourselves to prayer, keeping alert in it with an attitude of thanksgiving."
Give unconditional love, which means loving each other in spite of your faults. 1Cor 13:7"Love bears all things, believes all things, hopes all things, endures all things."
Never go to bed angry, learn to agree to disagree. Remember your differences are what drew you together. Eph.4:26 NIV "And "don't sin by letting anger control you." Don't let the sun go down while you are still angry."
Never raise your voice or yell at one another. Remember a soft voice turns away wrath. Proverbs 15:1 NKJ "A soft answer turns away wrath, But a harsh word stirs up anger."
Give constructive criticism, do not tear one another down always build each other up. 1Thessalonians 5:11 ESV "Therefore encourage one another and build one another up, just as you are doing.
Never bring up past mistakes or things that you have already forgiven each other for. 1Cor 13:5 "Love is not rude, it is not self-seeking, it is not easily angered, it keeps no record of wrongs."
Say kind words to each other, Give compliments daily. Proverbs 16:24 NIV "Kind words are like honey--sweet to the soul and healthy for the body."
Do something unexpected; always look for an opportunity to surprise one another. Hebrews 10:24 ""And let us consider how we may spur one another on toward love and good deeds."
Be ready to admit when you have done something wrong, lying only makes the situation worst. Proverbs 17:20 "He whose tongue is deceitful falls into trouble.
Respect one another and value what each other brings to the marriage. Romans 12:10 "Love one another with brotherly affection. Outdo one another in showing honor."
The Ten Commandments of Marriage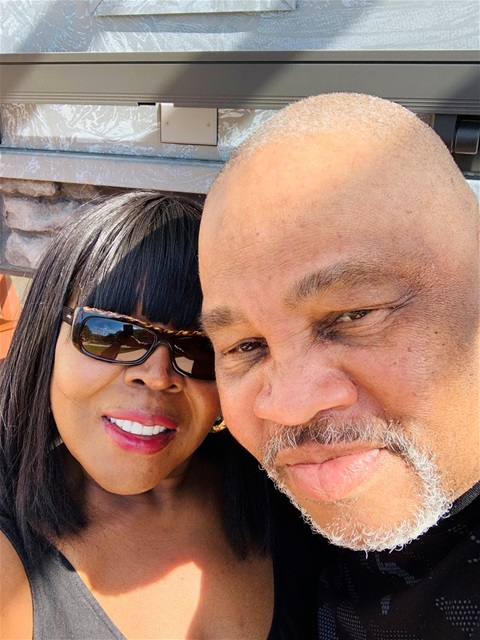 I.Thou shalt be committed (Mark 10: 6-9)
A commitment is an agreement or pledge to do something in the future. It is an act to commit to a charge or trust.God's blueprint for marriage calls for an exclusive relationship between one man and one woman as they enter into a lifetime covenant.
II.Thou shalt communicate(Colossians 4:6)
Communication is a process by which information is exchanged between individuals through a common system of symbols, signs, speech and behavior.
III.Thou shalt be faithful (Ephesians 5:21-25)
Be full of faith to God and your spouse. Be steadfast in affection and loyalty. Be faithful to adhere to promises made before and during the marriage. Give truth to the facts and walk in the highest level of integrity
IV.Thou shalt establish a friendship(John 15:13)
A friend is one who is attached to another by affection or esteem. A friend is one that is not hostile, but one of the same mind. A friend is a favored one, a companion.
V.Thou shalt resolve conflict(Colossians 3:13-14)(Romans 14;19)
Conflict is a fight, battle or war. A conflict brings competition and opposition. Conflict brings mental struggles that result from opposing needs, or wants. Resolution is the act or process of reducing to a simple form. To resolve means to analyze a complex situation to a simple one. To resolve is to participate in the act of solving in order to obtain a mutual answer. When you work together you determine what the best form of resolution is. Respect each others views. Own up to what you have done to make your spouse angry.
VI.Thou shalt share goals and interests(Philippians 2:2-4)
Sharing goals and interest will allow you to enjoy doing thing together. Sex is definitely one of the most important acts of sharing, but should not be the only interest you share. Identify things that you do not enjoy doing together, and in all fairness do those things apart.
VII.Thou shalt provide sexual pleasure (1 Cor. 7:4-5)
Sexual satisfaction is knowing what pleases your mate. Do not withhold sex from your mate, it is a creation of God and an excellent thing to be enjoyed within the bounds God has set for it. Sex provides a means of presenting one's spouse with the gift of oneself and experiencing a like gift in return
VIII. Thou shalt work towards financial security (Proverbs13:22)
You must be good stewards over your finances, agree to a budget that can be managed monthly. Set financial goals and work together to achieve them. It doesn't matter who contributes the most money, this is a partnership, money should be shared equally.
IX. Thou shalt attend church together(Psalms 34:3)
In order to obtain spiritual growth you must learn the word of God together. It is important that you attend church together. Incorporating God principles in your marriage is essential and is the key to a healthy and prosperous marriage.
X.Thou shalt pray together(Philippians 4:6)
Don't be afraid to talk to one another and pray about things that you are experiencing or feeling. Pray before dealing with each other during disagreements, it will put you in a more calming spirit. Pray together daily, this will keep your heart sensitive to the Holy Spirit
God is In the Midst
Matthew 18:18-20 (New International Version)
18"I tell you the truth, whatever you bind on earth will be bound in heaven, and whatever you loose on earth will be loosed in heaven.19"Again, I tell you that if two of you on earth agree about anything you ask for, it will be done for you by my Father in heaven.20For where two or three come together in my name, there am I with them